Category Archives: Results of annual Call for Projects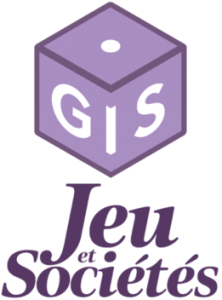 Les résultats de l'appel à projets annuel du GIS "Jeu et Sociétés" 2017-2018 sont désormais disponibles ici.
C'était une année exceptionnelle en termes de candidatures reçues, 14 projets scientifiques ont été retenus, représentant diverses disciplines en sciences humaines et sociales.
The résultats of Call for Projects of GIS "Jeu et Sociétés" 2016-2017 are published. This year, 9 scientific projects have been selected, representing major disciplines of social science.